WarpThrough
A downloadable game for Windows
WarpThrough is a fast and challenging platformer with arcade-inspired gameplay, unique combat, and a short story full of charming characters. Get into the flow and balance beating up monsters with warping through portals. How many dimensions can you survive?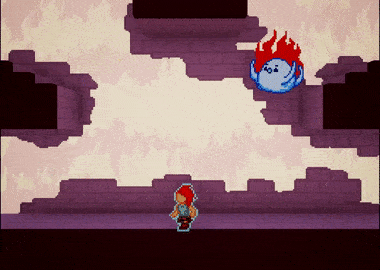 In WarpThrough you won't live long by running around and spamming the attack button.
...
Because there is no attack button.

Stop moving to charge your attack, and when the time is right - move to that monster to beat it up!





Inspired by indie classics such as Towerfall Ascension, Super Crate box and Downwell, WarpThrough is all about skill-based, fun, and unique gameplay.

Features:
Tense combat
Fight or flee using the unique attacks and tight platforming controls
Hostile dimensions
Beat up a variety of monsters as you warp further and further
Unlockable characters with their own attacks
- Charlotte, destroying enemies with fiery punches
- Three, armed with a gun, which would be useful if only he could aim
- Ebbie, taking her dog Ball for a walk
- Manor, electrocuting monsters that fall in his traps
A short (1-2 hour) story full of charming personalities
Brace the dimensions, save your friends and stop the monsters!
And much more!
Local co-op, weekly challenges, different modes, etc.

Gameplay is WarpThrough's core, but it's cast of characters are not just there for show!



"I am very smitten with this game (...) these mechanics are hard to get used to, but once you do it's very interesting - I've never played a game like it."
So... Videogames! Podcast
"If you're interested in a game that has arcade-style gameplay, it's fast and it's fun, don't let the looks throw you off. Let the game speak for itself."
Pernell (on SML podcast)
"(...) not moving for about a second charges up an attack which can then be unleashed by pressing up, down, left or right, immediately annihilating any and all in range. (...) Fun? You bet ya."
Wraithkal
Purchasing WarpThrough on itch.io also gives you a Steam key for the game!
Purchase
In order to download this game you must purchase it at or above the minimum price of $7.99 USD. Your purchase comes with a Steam key. You will get access to the following files: